※所记载的产品,全部为对应"无铅"与"RoHS"的产品。

---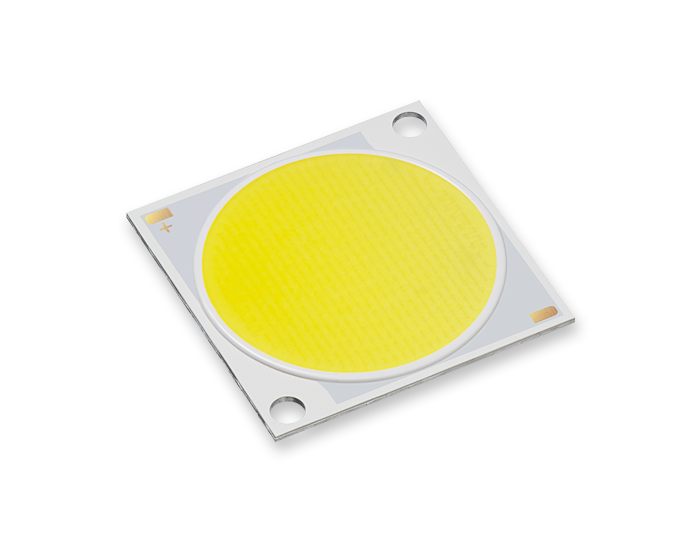 Features
Luminous efficacy has been improved by about 14 % over that of the current model and the world's highest level of luminous efficacy has been achieved
Color rendering is improved while high efficacy is retained
UL standard (UL 8750) certification has been obtained
You can replace LEDs of the "COB Series, Version 2" with LEDs of the "COB Series, Version 3" as the Version 3 inherits package sizes, shapes* of the Version 2.
* With the exception of some models
LED dice are placed to generate uniform light in consideration of optimizing the light distribution design of luminaires.
The product lineup covers a wide range of luminous flux.
The products have reduced variation in the chromaticity range and they are compliant with 3-step MacAdam ellipses.
You can search out LEDs suitable for your needs through use of a selection tool.

COB Series Version3 (24 models / 5 packages)